MARVEL COMICS PREVIEWS: Cap America & Namor
By Pietro Filipponi
Published: September 26, 2010 - 9:15pm
Marvel is set to release new issues to two of their successful relaunches, Captain America: Patriot and Namor: The First Mutant. Check out teaser panels and details here before they hit stores this week.
Namor: The First Mutant #2
COVER BY: Jae Lee
WRITER: Stuart Moore
PENCILS: Ariel Olivetti
Namor has succeeded in his mission to the X-Men, but in doing so, has opened the floodgates of an ancient evil that has lived below the depths for hundreds of years the Atlantean Vampire race! Now the shallow peace between them and the Atlanteans has been broken, and they have Namor and the kingdom at Atlantis in their sights as they try to reassert themselves as kings of the seas.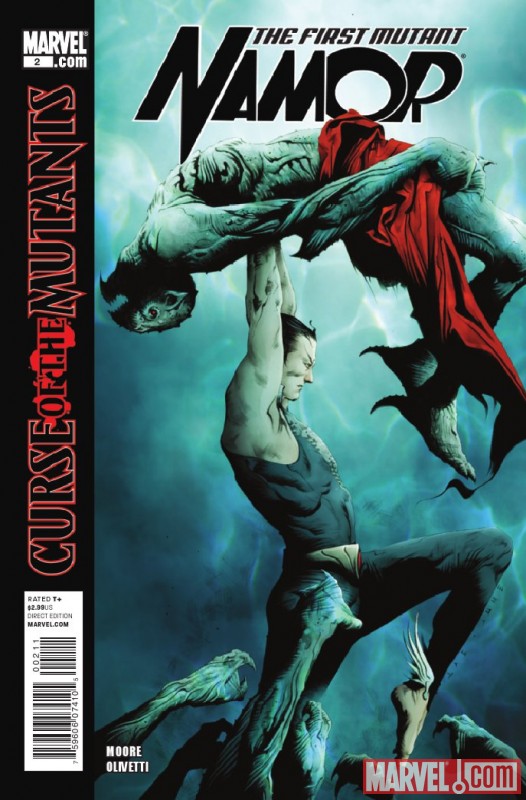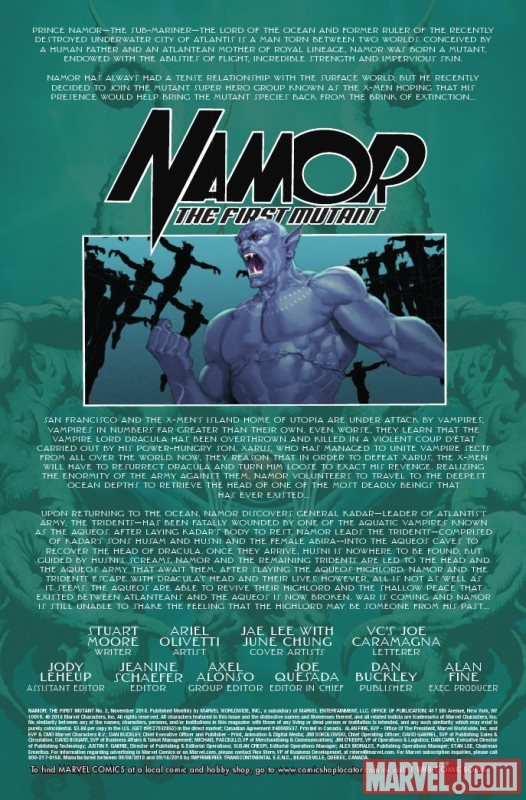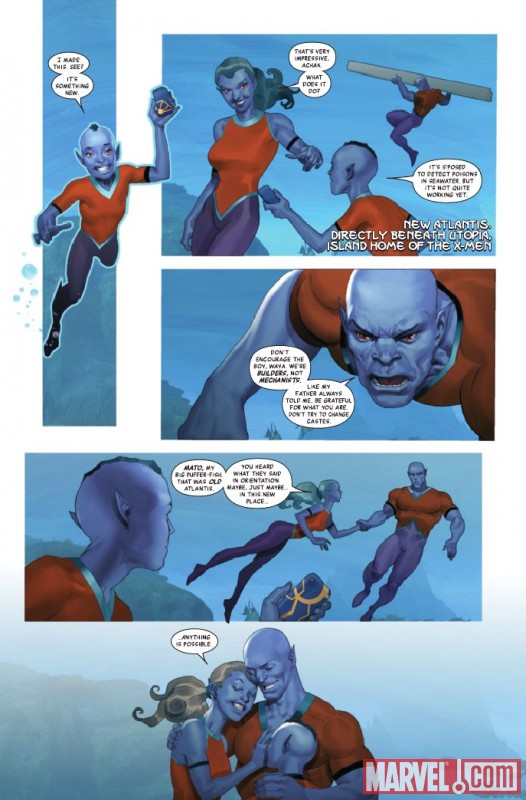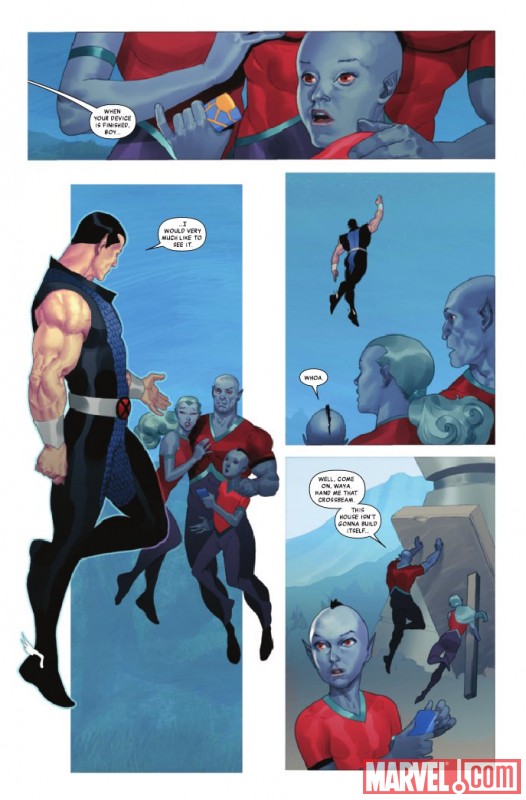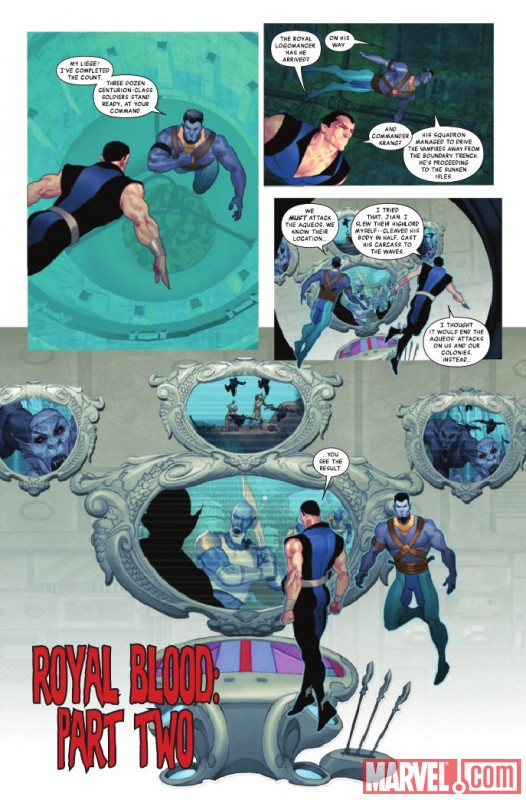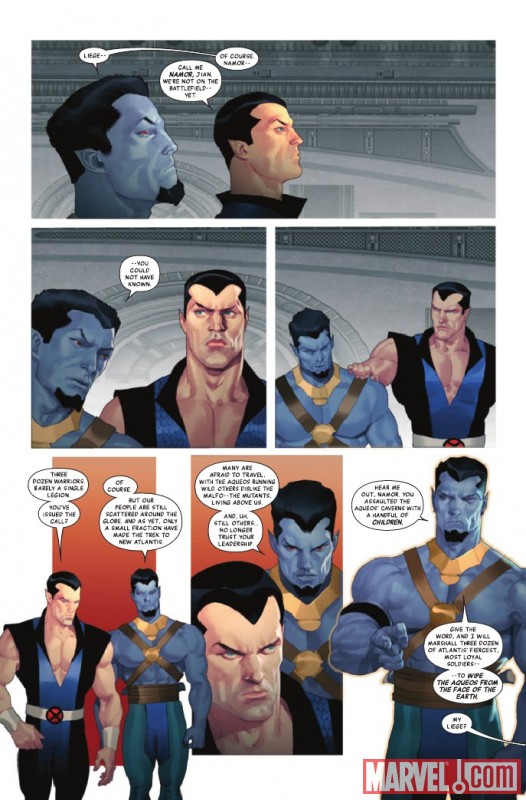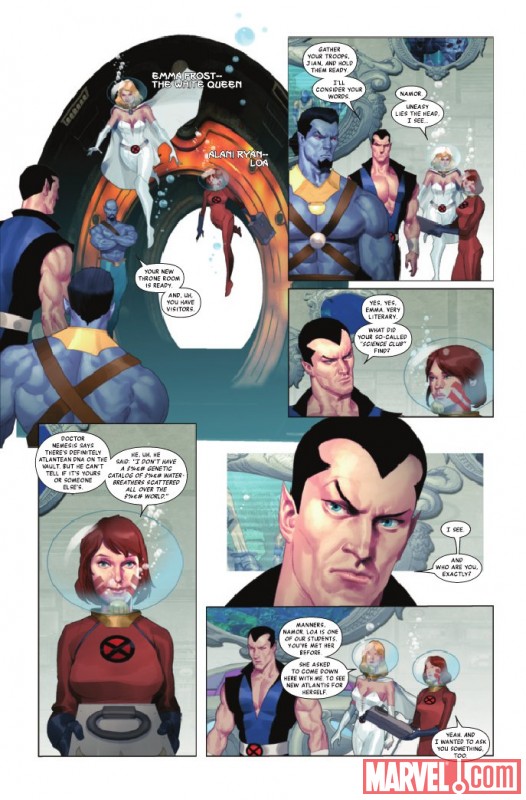 ---
Captain America: Patriot #2
COVER BY: Mitch Breitweiser
WRITER: Karl Keser
PENCILS: Mitch Breitweiser
INKS: Mitch Breitweiser
COLORED BY: Elizabeth Breitweiser
LETTERED BY: Jared Fletcher
What does it take to be the living symbol of America... the Sentinel of Liberty... the Super-Soldier of World War II? What does it take to be CAPTAIN AMERICA? 1941. Captain America puts on his mask and shield for the first time-- and instantly inspires an entire nation, including Jeff Mace-- a rough-and-tumble reporter who quickly dons his own star-spangled suit and calls himself the PATRIOT! It's a decision that will take him from stopping stateside saboteurs... to headlining the home front heroes known as the Liberty Legion... to the most unexpected offer of all... ...When the Sentinel of Liberty dies and Jeff Mace is asked to be the NEXT CAPTAIN AMERICA! This is the story of a man who was a great Patriot, and his determination to be something more. His attempt to be not just a hero, but a symbol. His struggle to show he has what it takes to be CAPTAIN AMERICA!