AC/DC Drummer Busted for Cannabis Possession
By Keven Skinner
Published: December 1, 2010 - 12:06am
Longtime drummer for AC/DC, Phil Rudd, was convicted of possessing cannabis in Tauranga.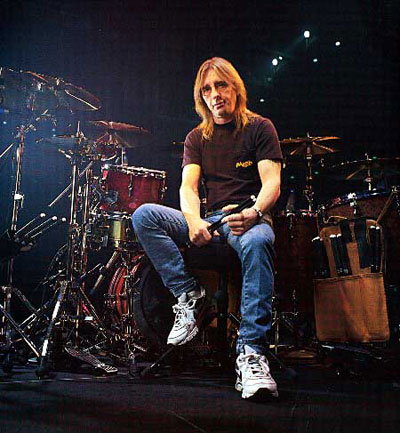 Police executed a search warrant on October 7th at the Tauranga Bridge Marina and found 25 grams of marijuana and 2 more grams at another location on a boat. This is the first criminal offense against Rudd, ever. Rudd's lawyer, Craig Tuck is asking the drummer be let off with no conviction considering the low level offense and the damages the charges could do for Rudd's touring capabilities.
"He travels extensively around the globe, across the planet, and on the basis of such criminality, which is low level offending, he is being targeted," said Tuck.
Police opposed Rudd's plea to be let off of a conviction and the magistrate Robyn Paterson had harsh words for the drummer who last year made 400 million dollars while touring with AC/DC.
"It was not just an accident. You were blindly ignoring the law. You have been playing Russian roulette," said Paterson.
Rudd was fined $250 and ordered to pay court fees.
"I'm not a bad person," proclaimed Rudd on the charges against him.